You might remember our previous experience of a leaking roof and getting roof repair quotes leaking roof and getting roof repair quotes.
We were discussing what color to repaint our tin roof. Brett from Vivify Roofing mentioned that Dulux and Colorbond work together to provide palette of paint colors that match ordinal Colorbond colours. You can view them here: https://www.dulux.com.au/colour/colorbond-colours
What color to paint the restored rood?
After yet another long discussion with the wife about colour schemes, we decided to repaint the roof in Colorbond Shale Grey. We felt this would colour was a bit close to the original galvanised colour that we previously had. We toyed with the idea of changing roof colour. However, if you check out the picture of our home, there is not too many colours that will compliment our facade scheme.
Brett sent us through a photo of before and after a tin repaint in one of the closest colors to galvanized that was available. Once we seen this we yet again changed our minds and opted for this choice of roof colour instead.
The Completed Roof Restoration Project:
For the roof restoration, I was expecting a long project of photos, but the job was actually quite quick and smooth. Two weeks after we paid the deposit Brett and his team turned up at exactly 8:00 am on the dot as promised. The capping was replaced by their roof plumber Luke which took nearly the whole day. As soon as the capping was done, Brett went around and replace all the roof screws, and then pressure washed the roof.
On the second day, they sprayed primer to the areas of the roof that had surface rust. Then applied two coats of the roof colour. Below is a photo of the completed roof. As you can see the roof looks brand new again.
If you look behind the palm tree, and above our carport you can see our neighbors roof in the background. His now looks quite old and dirty compared to our new freshly restored roof! (Sorry Adrian).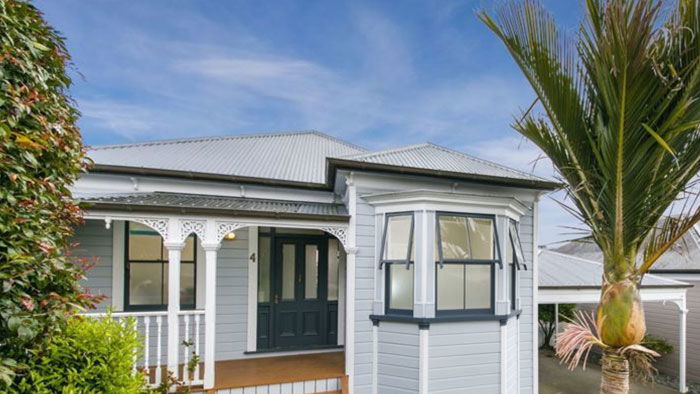 For anyone who is looking for a Roof Restoration in Melbourne, we highly recommend Brett and the Vivify Roofing Team. Tell them that Julian recommended you. The pricing was spot on, we felt the job was completed to a very good standard and they had no pushy sales approach which was quite refreshing.
Whats next on the agenda?
Now that the roof restoration is completed and out of the way, we are now staring to plan the long overdue bathroom renovation.